"I have tried to capture the colors and love of land that the Italians have in these paintings. As you can see I enjoyed Tuscany
and have gone back several times".
"Ah, the love of life, art, food and wine. My wife and I have spent several wedding anniversaries there and love the people and the country."


"This is where I live and I have a special love of the coast. I was born in the mid-west and never saw the Pacific Ocean until 1973.


Campi di Girasole - Tuscany, Italy 18"x24" Acrylic on Canvas
$1500

Tuscan Sunflower Fields - Italy 15"x30" Acrylic on Canvas
$1195
All Tucked In - Riomaggiore, Italy 12"x16" Acrylic on Canvas
$850

Sunflowers in Vase
9"x12" Acrylic on Canvas

$695
Fields of Monticristello, Italy 16"x20" Acrylic on Canvas $1075

Hidden Delights - Monteriggioni, Italy 12"x16" Acrylic on Canvas $850

Vineyard & Blossoms -Manarola, Italy 48"x24" Acrylic on Canvas $3600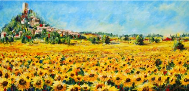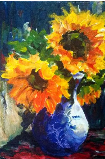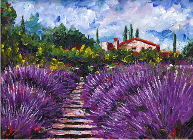 Fleurs de Salt, France
28"x22" Acrylic on Canvas
$1695
Sentinels of Abbey Senanque, France 18"x24" Acrylic on Canvas
$1500
Rush Hour on the Seine - Paris, France
14"x18" Acrylic on Canvas
$960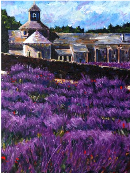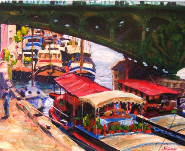 Cape Disappointment, Washington
30"x40" Acrylic on Canvas
$3600

Sunset at Cape Meares 30"x15" Acrylic on Canvas
$995

Discovering Crescent Beach 18" x 24" Acrylic on Canvas
$1150

North Head Abode
30"x24" Acrylic on Canvas
$1895
Hug Point , Oregon
24" x 30" Acrylic on Canvas
$1895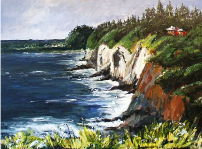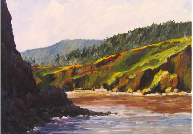 Into the Light
24" x 36" Acrylic on Canvas
$3000
Orchards and Red Fields
30" x 15" Acrylic on Canvas
$995

Serenity
30" x 40" Acrylic on Canvas
$3300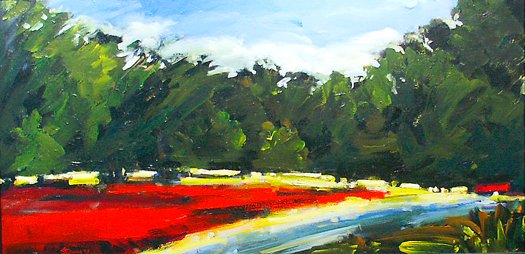 Snow on Dixie Canyon
9"x12" Acrylic on Canvas
$695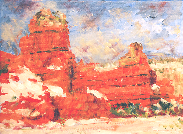 Difiance
11"x14" Acrylic on Canvas
$795
Sacred Path

16"x20" Acrylic on Canvas
$1075
Retreat Into My Soul

16"x20" Acrylic on Canvas
$1075
Peace
16"x20" Acrylic on Canvas
$1075